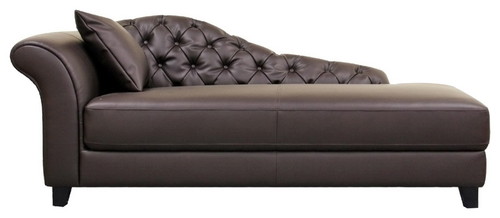 We need one more seat in our library to make it complete. It's something that's been missing since we moved in...an "I'll get to it," thing that is still looming 6yrs. later.
This morning I had the news running on TV (seeing if school was in session, which it is, woohoo!) and I saw a chaise lounge sofa. I've seen them before and they've mildly piqued my interest, but nothing more. Today, I'm seriously considering one for purchase. It looks like a piece of furniture you could really kick back in to read a book. OR, it looks like it could be a complete waste of money because it's not at all conducive to sitting, or comfy for reading.
So...I'm torn.
Has anyone sat in one? Lounged in one? Are they dreamy? Or a waste of money?
Just looking for opinions. Many thanks, and HAPPY FRIDAY!!