Disclosure: A sample product was received. All opinions stated are genuine and my own.
I am not a germophobe (is that a word?). Honest. But I do shudder when it's picnic time, or we're eating outside and the silverware is placed on the table. Oh I know, in the beginning there's usually a napkin there to put it on, but the napkin inevitably gets used or blows away and then you're left with a bare, germy table. And who knows what's been on that public, outside table? Then you've got the dilemma:

What do do with the eating utensils?
Now with iFork, it's no longer an issue. These dandy little beauties have little lifters on the back of them that keep your utensils from touching the surface. For me, it was love at first sight.
Did you know that the average dining surface is covered in germs and bacteria like Influenza A, Salmonella, and Rhinoviruses; all of which are ready to jump right on board your eating utensils and make their way to you? Well, thanks to
iFork
and their partnership with local Walmart stores, you can now easily save yourself from the germs and grime that are common on eating surfaces and move on to more important things—like enjoying your summer!
iFork is excited to announce their availability in local Walmart stores, so you can pick up a pack of iFork utensils and bring them wherever you go! The wallet friendly 51 piece plastic combo set is only $3.98 at select Walmart stores. Be the hero of your picnic or barbeque by grabbing a few packs and saving the party from germs and mess!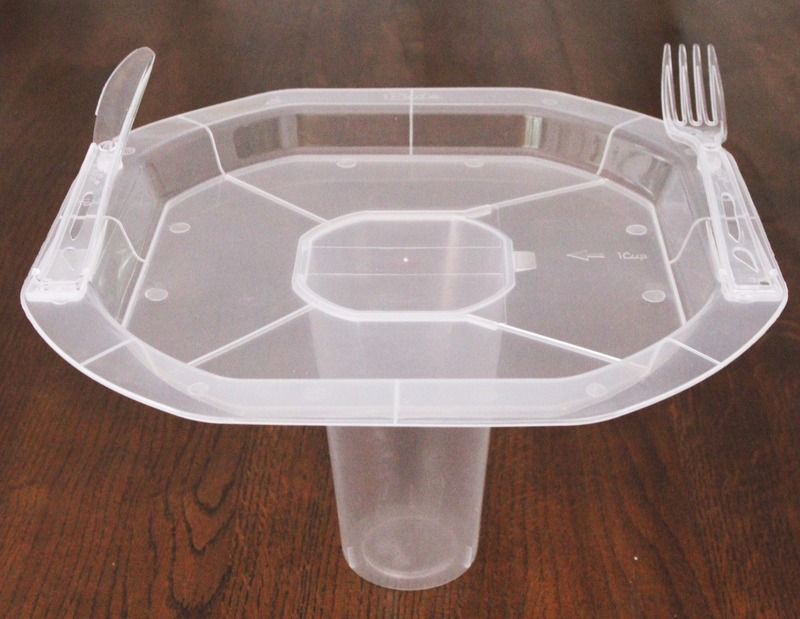 The 'i' in iFork stands for intelligently designed, a description that is fitting for this unique and innovative new line of utensils. Thanks to the patented design, the part of the utensil that touches your mouth never touches the table or surface, keeping not only you free from germs, but also your surfaces free from messes! Forget worrying about barbeque sauce getting all over your picnic table when you put down your fork, iFork keeps the mess off the table as well as it keeps the germs off your eating utensils!
Whether you are hosting a backyard pool party, picnic at the park, or a beach barbeque this summer, be sure to make a stop at your local Walmart and pick up the 51-piece iFork set!
Kyle Donovan never really liking his utensils touching tables at restaurants, but he was particularly made aware of the uncleanliness of this practice one day while dining outside and watching a bird land on his table. Initially finding the bird amusing, he soon realized that there was a lot more on that table than just his eating utensils! After consulting with a doctor and receiving the disturbing news that not only are there germs and bacteria all over most eating surfaces, but that some can even live for 48 hours, he knew he needed to do something about it. His solution is the patent pending line of intelligently designed flatware iFork that keeps your utensils clean and helps you rise above the surface! For more information please visit www.ifork.com
To check out the iFork Kickstarter Campaign, click here.