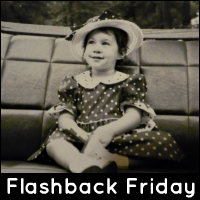 The rules are simple if you want to add an entry too...simply link up an old picture, video, or post. No other rules than that she says, except to have fun. ;)
Here's my contribution: Hubby's Senior Pic. He's a Native American, so his hair is usually jet black. Loving that Sun-In he used (anyone remember how popular that was??), lololol!
He still looks handsome to me. :) Happy Friday, all!
Anyone remember when Sun-In was all the rage?